Sale Apartment Mittelhausbergen - 3 bedrooms
67206 - Mittelhausbergen
---
DESCRIPTION
BAS-RHIN - 67206 MITTELHAUSBERGEN 2 pièces 40 m² - 229 000 euros - Nous vous proposons dans cette petite résidence sécurisée et au calme de 30 logements, ce 2 pièces en rez de jardin de 40 m² avec 1 terrasse 12m² et un jardin 11 m² orientation Sud Ouest , Garage inclus.
livraison 4eme trimestre 2024 La résidence situe à Mittelhausbergen au coeur de l'Eurométropole, à dix minutes de Strasbourg et aux portes du Kochersberg.
Profitez d'un ensemble d'infrastructures de qualité à proximité : crèche, école, commerces, établissements de santé.
A moins de 10 minutes en voiture, vous trouverez plusieurs zones d'activités, le centre-ville de Strasbourg avec ses boutiques et ses restaurants, différents centres commerciaux ainsi que des infrastructures sportives et culturelles.
la ligne de Bus 17 ou le Tram, vous pourrez accéder à l'ensemble de l'Eurométropole.
L'accès rapide à l'autoroute A4 et à la D41, vous permettra de rejoindre toutes les destinations.
A noter, le TER, le TGV, et l'Aéroport de Strasbourg faciliteront également vos trajets les plus longs.
Des prestations de standing : optimisation de l'espace, distribution fonctionnelle, isolation thermique et phonique renforcée, pompe à chaleur EAU/EAU (aquathermie) chauffage par le sol Volets roulants motorisés Radiateur sèche-serviette électrique Porte de gagage automatique, raccordement au réseau FIBRE OPTIQUE, vidéophone, local à vélos.
229 000 Euros (honoraires à la charge vendeur ) Pour visiter et vous accompagner dans votre projet, contactez Patrick CONRATH, au ou par courriel à Cette présente annonce a été rédigée sous la responsabilité éditoriale de Patrick CONRATH agissant en qualité de conseiller immobilier indépendant sous portage salarial auprès de la SAS PROPRIETES PRIVEES, Réseau national immobilier, au capital de 40000 euros, 44 ALLÉE DES CINQ CONTINENTS - ZAC LE CHÊNE FERRÉ, 44120 VERTOU, RCS Nantes n° 4 040, Carte professionnelle T et G n° CPI 4401 20 8 CCI Nantes-Saint Nazaire.
Garantie GALIAN - 89 rue de la Boétie, 75008 Paris.
Le professionnel garantit et sécurise votre projet immobilier.
Mandat réf : 319594 DPE : non requis.
Information on the risks to which this property is exposed is available on the Géorisques website :
Ref : 319620CKP - Date : 23/05/2023
---
DETAILS
City
Mittelhausbergen (67206)
---
---
ENERGY DIAGNOSIS
DPE Energy Efficiency Rating not provided
GES Greenhouse gas emission rate not provided
---
---
CONTACT US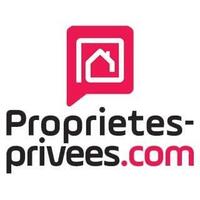 Propriétés Privées
44 Allée des Cinq Continents
44120 VERTOU
INFORMATION REQUEST
Request more information from Propriétés Privées.