Sale Property Nangis - 10 bedrooms
77370 - Nangis
---
DESCRIPTION
Domain of about 4 hectares with a lot of character, very well located in the area of Nangis (south Seine-Et-Marne) with several houses allowing the development of a high potential gite and bed and breakfast activity.
This large property opens onto a beautiful bridle path (and a vast plot of land) which sets the tone and at the end of which the dwellings are located (on part of the walled plot). These houses are therefore set back from the road.
High visual impact, very attractive, close to a town with all amenities.
The dwellings include:
A magnificent residence of approx. 353 m² with an undeniable cachet;
A caretaker's cottage of approx. 50.80 m² (538 sq ft);
A set of guest room and studio flats;
The property offers parking at the entrance (before the entrance gate to the houses). The private part has a double garage.
The main house: a residence of approx. 353.20 m² (3,574 sq ft)
The residence has all the charm of the old. It comprises a ground floor and two upper floors. Double glazed windows. Basement.
The ground floor is organised as follows:
Two entrances on each side of the house, one of which is the main entrance (approx. 14 m² / 430 sq ft) which leads to the large dining room and the reception room on either side. Beautiful old tiles on the floor;
The dining room (approx. 20 m² / 215 sq ft) is a square room with a view over the parklands;
The vast reception room (approx. 79.20 m²) comprises two rooms separated by beautiful wooden doors. The larger of the two rooms has a triple aspect, the second room has a double aspect. Marble fireplaces in both rooms, old parquet flooring.
A private kitchen of approx. 6.10 m²;
A large kitchen of approx. 16.80 m² and a former cold storage room (approx. 6.80 m²);
Wooden staircase leading to the upper floors;
The first floor (approx. 123 m²) comprises :
3 bedrooms (from 10 to 21 m²) ;
A master suite (14.80 m²) with its shower room and a toilet;
3 bathrooms;
2 TOILETS;
A large room of about 27.50 m²;
The second floor (about 59.12 m² without the veranda):
This floor is similar to an independent dwelling with:
A large room of 35 m² and a veranda of approximately 7.50 m²;
A 10.22 m² bedroom;
An independent kitchen;
A bathroom;
A cosy nest on top of the tower: The residence includes a tower on top of which is a bedroom of about 16.20 m².
A former caretaker's cottage: approx. 50.80 m² (538 sq ft)
This house is completely independent. The surface area on the ground floor is approx. 25.50 m² (269 sq ft). The surface area on the first floor is approximately 25.30 m².
Set of flats, guest rooms and studios
This complex is located in the same building, set back from the main house, and offers a strong rental potential with :
2 studios of 17.80 m², each with a large room, bed, study area and separate shower room, WC;
3 guest rooms with shower room, office area and bed;
2 other bedrooms of about 12.40 m² each with a small shower room and WC;
The price includes 6% agency fees, payable by the buyer. Price excluding fees : 750 000 €.
Information on the risks to which this property is exposed is available on the Géorisques website :
Ref : - Date : 18/01/2023
---
DETAILS
Price €795,000 Including 6 % to be paid by the buyer
Home type Property
City Nangis (77370)
Surface 353 m²
Rooms 15
Land surface 40,000 m²
Bedrooms 10
Bathrooms 10
---
---
CONTACT US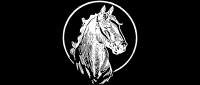 DESTRIER IMMOBILIER
1 RUE DE LA PICONNERIE
77370 RAMPILLON
INFORMATION REQUEST
Request more information from DESTRIER IMMOBILIER.