Sale Land Marmande
47200 - Marmande
---
DESCRIPTION
This house / villa (villa) of 8500 m² (about 9,22 acres) has 4 rooms including 3 bedrooms and 1 bathroom.
Not subject to ECD.
Mandate ref : 316382DMS - The professional guarantees and secures your real estate project.
the fees are payable by the seller...
Information on the risks to which this property is exposed is available on the Géorisques website https://www.georisques.gouv.fr'.
To visit and accompany you in your project, contact Sophie DÉMARET, at or by email at This ad has been written under the editorial responsibility of Sophie DÉMARET acting as a commercial agent registered with the RSAC AGEN 510856263 with SAS PROPRIETES PRIVEES, National real estate network, with a capital of 40000 euros, 44 ALLÉE DES CINQ CONTINENTS - ZAC LE CHÊNE FERRÉ, 44120 VERTOU, RCS Nantes n° 4 040, Carte professionnelle T et G n° CPI 4401 20 8 CCI Nantes-Saint Nazaire.
GALIAN Guarantee - 89 rue de la Boétie, 75008 Paris Sophie DÉMARET (EI) Commercial Agent - RSAC Number : AGEN 510856263 - .
Ref : 16-03-2023-316382DMS - Date : 17/03/2023
---
DETAILS
Price €528,400
Home type Land
---
ENERGY DIAGNOSIS
DPE Energy Efficiency Rating not provided
GES Greenhouse gas emission rate not provided
---
---
CONTACT US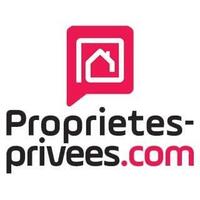 Propriétés Privées
44 Allée des Cinq Continents
44120 VERTOU
INFORMATION REQUEST
Request more information from Propriétés Privées.