Sale Apartment Boulogne-Billancourt - 2 bedrooms
92100 - Boulogne-Billancourt
---
DESCRIPTION
Ce nouvel immeuble bénéficie d'un emplacement de choix dans une des villes les plus recherchées du 92.
Découvrez un emplacement exceptionnel en plein centre-ville à proximité immédiate des commerces.
Adeline SAPANEL vous propose une résidence propose des appartements de haut standing du studio au T5 duplex avec terrasses, balcons filants, loggias, jardins privatifs.
T3 de 64 m² avec balcon de 10 m² exposé ouest et une place de parking en sous-sol, au prix de 991 000 euros.
Plans et notice descriptive complète sur demande.
Pour vous accompagner dans votre projet, contactez Adeline SAPANEL au ou par courriel à Cette présente annonce a été rédigée sous la responsabilité éditoriale de Adeline SAPANEL agissant sous le statut d'agent commercial immatriculé au RSAC Compiegne 825 387 236 auprès de la SAS PROPRIETES PRIVEES, Réseau national immobilier, au capital de 40000 euros, 44 ALLÉE DES CINQ CONTINENTS - ZAC LE CHÊNE FERRÉ, 44120 VERTOU, RCS Nantes n° 4 040, Carte professionnelle T et G n° CPI 4401 20 8 CCI Nantes-Saint Nazaire.
Garantie GALIAN - 89 rue de la Boétie, 75008 Paris Mandat réf : 312798 Le professionnel garantit et sécurise votre projet immobilier.
Information on the risks to which this property is exposed is available on the Géorisques website :
Ref : 312807SPB - Date : 23/05/2023
---
DETAILS
City
Boulogne-Billancourt (92100)
---
---
ENERGY DIAGNOSIS
DPE Energy Efficiency Rating not provided
GES Greenhouse gas emission rate not provided
---
---
CONTACT US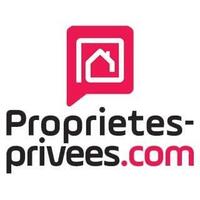 Propriétés Privées
44 Allée des Cinq Continents
44120 VERTOU
INFORMATION REQUEST
Request more information from Propriétés Privées.